Meet Stacie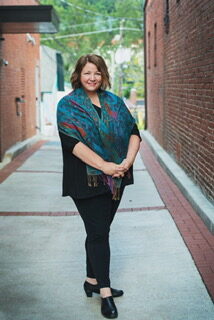 My name is Stacie Pineda and I have lived in Boone for over 20 years. My husband accepted a position here in Boone when our four kids were practically babes (at least from a mom's perspective): Melody, the oldest, started her 9 th grade year at Watauga; the twins, Emily and Rebekah, 6 th grade; and, Jordan, our only son, 3 rd grade. Now those little ones are productive and hard-working young adults with families of their own.
I obtained my real estate license in 1998 in western Arkansas, my home state. Long before becoming licensed, I was taking detours to appreciate settings, orientations, structures, and aesthetics of homes and the earth they sat upon. Those rabbit trails were often to the chagrin of my children who'd beg me not to make turns that didn't lead home.
After getting the kids settled in Watauga County, I obtained my North Carolina license and set about learning the nuts and bolts of the local industry. After 17 years of full-time real estate service, I love the job more than ever. I have become great friends with many of the sellers and buyers I've represented, with colleagues, and industry vendors. And thankfully, I've made a good living too.
As cliché as it may be, I really love my work and love being an expert in my field.
Thanks for following this new blog. I hope you will enjoy it.