Welcome to Stacie Pineda Real Estate Group, where we put people first. Nestled in the heart of the High Country, our team is dedicated to building lifelong relationships with our clients. Whether you're buying or selling your mountain property, we prioritize your needs and problem-solve with time for meaningful conversation. Let us join you on your journey to find your perfect mountain retreat.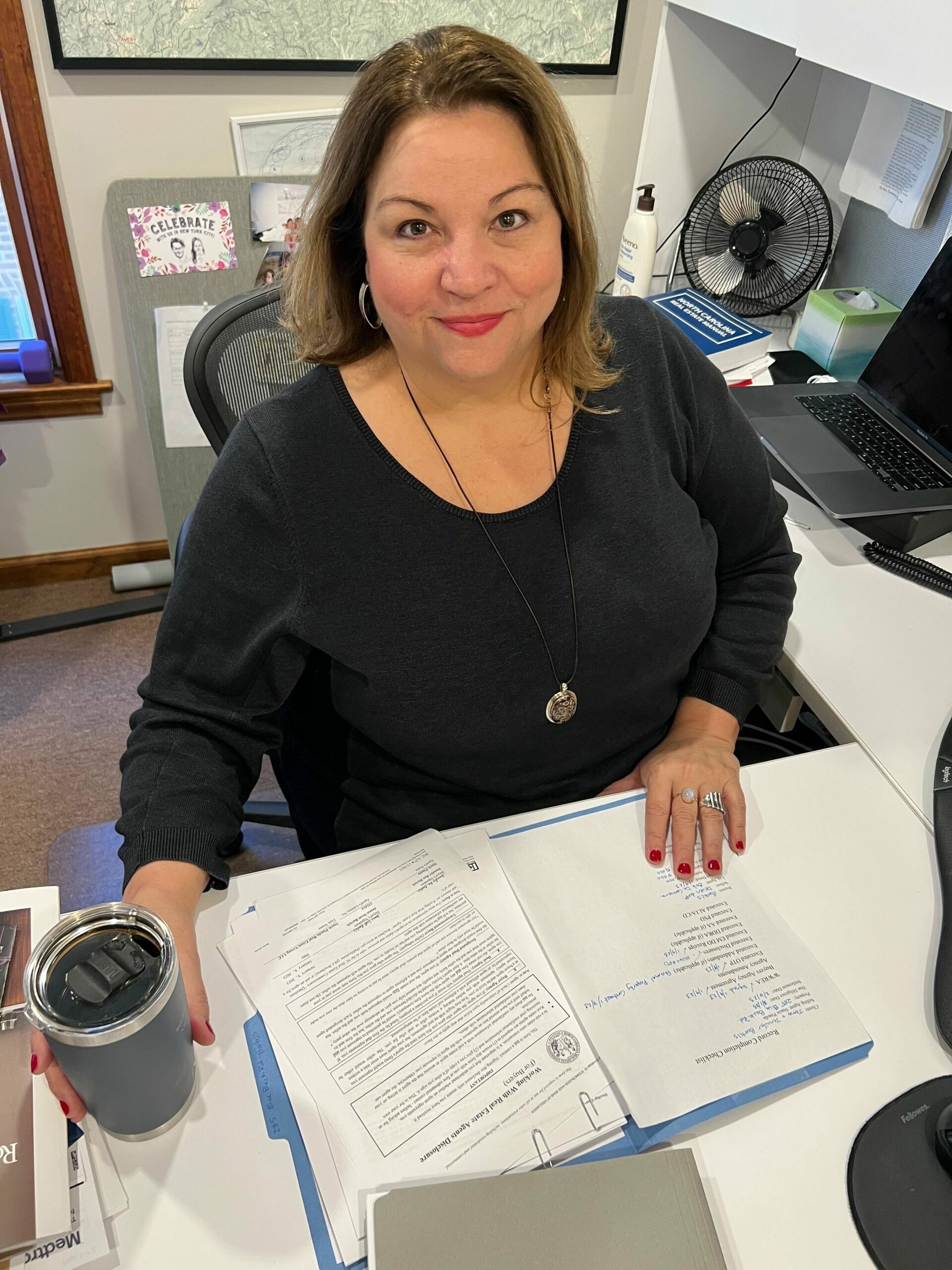 When Stacie Pineda decided to open the firm, she wanted a business that places people at the center. A place that allows time for conversation — not just contracts. To her, it's more than just a job. Through every step, she actively seeks out ways to connect with her community, local businesses, and most importantly to build lifelong relationships with clients as individuals.
Stacie Pineda Real Estate Group is committed to serving buyers and sellers with excellence, facing the many challenges of the real estate market with knowledge, integrity, confidence, and experience.
We welcome you to join us on our journey of helping others find their unique place called home in the High Country.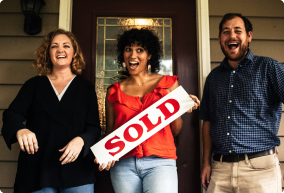 The Powner Family
"Melody was exactly what we needed for our move to Boone! We only had a few days in town to find a house, and she made it happen. She is extremely knowledgeable about the area, and her input really helped us narrow down our search. She was also extremely patient with us. We were first time home buyers who had never lived in the mountains before, so she had to explain everything from septic tanks/well water to connecting with lenders and making offers. We loved working with Melody!"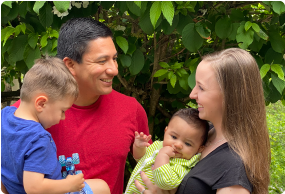 The Jordan Family
"Fast, friendly, and fiercely dedicated!! Stacie will focus on you to get the job done. She answered all our questions both quickly and knowledgeably. Not only did she see us through closing on our first home, she's still showing she's here for us years later. We're forever grateful to have met Stacie while transitioning to life in Boone."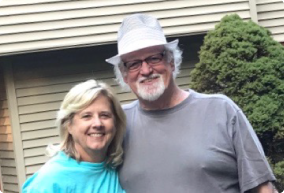 The Mayfields
"Stacie Pineda was a great choice for me as a realtor. She was always available to talk to and answer questions. She is very knowledgeable about Watauga County and real estate in this area. She was patient and willing to show me property in many areas of the county. I never felt rushed or pressured to make a quick decision in choosing a home. She went over and above the call of duty to help me in any and every way she could."
"I cannot overstate how fortunate we were to have found Stacie Pineda. Stacie is a wonderful person who has invaluable knowledge of the community we call The High Country. My spouse and I moved to Boone due to my new job at Appalachian State...
Lynee Hastings- Buyer
"Stacie was an absolute pleasure to work with. She is well prepared and is a local market expert.  We knew nothing about this area and she patiently guided us through every step of the way giving us her honest and expert advice on making...
Cinthya Alarcon- Buyer
"Our purchase became more complicated than expected and Stacie was perfect throughout the whole process. She was courteous, prompt, professional and always had our backs. Weeks into the process we always felt like her only client. I will always recommend her."
Teresa Plaag- Buyer
"To say that Stacie Pineda was a superstar realtor in our search for a second home would be an understatement. She was not only consistently responsive, easy to work with, and clear in her explanations to us, but also proactive in problem-solving issues that...
Kristi Broman-Fulks- Buyer
"Stacie is a true professional and her timely and thorough response helped me purchase the perfect vacation home/rental property!  Because I was not from the area and unable to travel to Boone, Stacie handled everything for me from video tours to home inspections, quotations...
Atlanta Carrera- Out-of-town Buyer
"Stacie Pineda was recommended to us by some friends and I'm so glad we took the recommendation.  She was always sensitive to the fact that my parents, who owned the house, are elderly and my mom has dementia.  There was an issue with the...
Ruth Wilcox
"Definitely a quicker and more comfortable process than I thought was possible for purchasing my first home. With the assistance, responsiveness, and guidance of Stacie, it went very smoothly. Thank you, Stacie!"
Christine Dagher- First Time Buyer
"Stacie was a pleasure to work with on the sale of our home. She is professional, punctual and knows her marketing strategies. Working with Stacie Pineda and her team has been a great experience. We highly recommend her!"
Melissa Loftis- Seler
"Stacie Pineda and her team were perfect for us when finding a home in Boone! They worked together with us to help us  find what we were looking for! After showing us properties in various areas, and looking at various types of houses, Stacie...
Cathy Edwards- Buyer

"Once we found our house, Stacie,  helped us make an offer and answered all of our questions and prepared us for all scenarios. She made the process really easy. And now we have a beautiful house all due to Stacie and her team! Even...
Katherine Wilson- Buyer
"We cannot recommend Stacie Pineda and her team highly enough for those looking to purchase a home in the High Country. Stacie helped us find our dream & forever home in a challenging real estate market. Stacie was our confidante, and she made every...
Tori Kaplan
"Stacie and her team helped us navigate the investment market in the High Country and ultimately helped us find the perfect fixer-upper to renovate and use as a short-term rental. She is knowledgeable, thorough, and all around great at what she does! Being from...
Lauren Baucom
"We've worked with Stacie on two real estate transactions in the last few years and greatly appreciate her wealth of knowledge on real estate in the High Country.  Our recent home sale was challenging – very atypical and full of unusual road bumps. But...
Beth & Eugene Jesel
"Having just completed a home purchase with Stacie Pineda and her team, I have nothing but wonderful things to say. It took us 9 months to find our dream home and Stacie worked tirelessly with us throughout this long stretch of time. Right from...
Stephen & Mira Waits
"We thoroughly enjoyed the experience of buying a home with Stacie Pineda as our realtor. We met Stacie long distance via Zoom while we were still living in Colorado and trying to plan our move to North Carolina. From that very first meeting we...
Al & Nancy Bourgeois