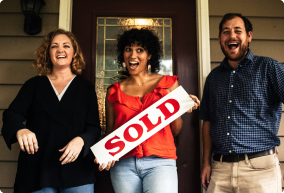 The Powner Family
"Melody was exactly what we needed for our move to Boone! We only had a few days in town to find a house, and she made it happen. She is extremely knowledgeable about the area, and her input really helped us narrow down our search. She was also extremely patient with us. We were first time home buyers who had never lived in the mountains before, so she had to explain everything from septic tanks/well water to connecting with lenders and making offers. We loved working with Melody!"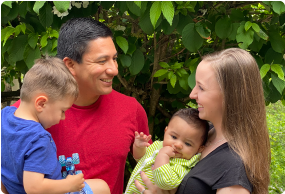 The Jordan Family
"Fast, friendly, and fiercely dedicated!! Stacie will focus on you to get the job done. She answered all our questions both quickly and knowledgeably. Not only did she see us through closing on our first home, she's still showing she's here for us years later. We're forever grateful to have met Stacie while transitioning to life in Boone."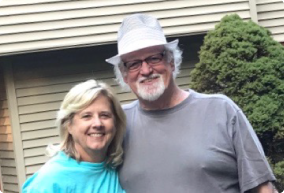 The Mayfields
"Stacie Pineda was a great choice for me as a realtor. She was always available to talk to and answer questions. She is very knowledgeable about Watauga County and real estate in this area. She was patient and willing to show me property in many areas of the county. I never felt rushed or pressured to make a quick decision in choosing a home. She went over and above the call of duty to help me in any and every way she could."
"We've worked with Stacie on two real estate transactions in the last few years and greatly appreciate her wealth of knowledge on real estate in the High Country.  Our recent home sale was challenging...
Beth & Eugene Jesel
"Having just completed a home purchase with Stacie Pineda and her team, I have nothing but wonderful things to say. It took us 9 months to find our dream home and Stacie worked tirelessly...
Stephen & Mira Waits
"We thoroughly enjoyed the experience of buying a home with Stacie Pineda as our realtor. We met Stacie long distance via Zoom while we were still living in Colorado and trying to plan our...
Al & Nancy Bourgeois
"Stacie is an outstanding real estate agent. She is efficient, thorough, and a joy to work with. She found us the perfect home when we moved to Boone and helped us sell that perfect...
Leslie & Robert Ellis
"Stacie was great to work with… very responsive and tuned in to our needs. Selling a loved home is quite stressful, and Stacie was professional and very kind during the entire process. She was...
Carole & Thomas Turner
"Stacie listened to what I wanted and was looking for in a new place to live. She was always willing to show me places that meet the things I was looking for. She was...
Sandra Garner
"As a highly skillful negotiator she finds creative solutions to assist her clients in the bargaining process. One feels her earnest interest in representing her client and she offers her advice unsparingly. Stacie's focus and follow-up...
Michael Gray
My house sold in 24 hours and my move was moved up by a month. I recommend Stacie highly for her local knowledge, and professional calm and process management.
Kimberly Zahller
Out-of-Town Buyer
I highly recommend Stacie for Best Realtor of all time! Knowledgeable, professional, smart, hard working, kind, patient, friendly, upbeat, and tireless! She was everything I hoped for in a realtor.
Margaret L. Mayfield
Buyer
Our unique property needed a lot of buyers see the property to increase our chances of selling. Stacie was tactful in giving advice without pushing us toward any decision.
Thank you for helping us find a home! Our family loves you!!
Stacie was extremely organized and we viewed homes as soon as we arrived in Boone. She listened to our wishes and was able to provide listings based on our comments.
Jerry Swanson Landt
Out-of-Town Buyer
Melody went above and beyond what we expected! If she can help clueless first-time home buyers from out-of-state buy a beautiful house with ease, she can do anything for anyone!!!
Sherri Jane Engel-Pengjad
First Time Buyer
Professional, excellent follow through, made referrals to resources within the community, friendly and honest, highly respected within the communities of home acquisition, easy to work with, and promptly responds.
Patti Stapleton Bock
Buyer
Stacie came personally recommended by friends and I'm so glad! She was great from the beginning to the end of my home selling process. She went above and beyond.