Land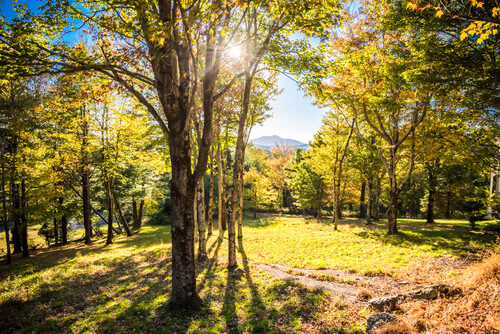 "You ain't no kind of man if you ain't got land."
Delmar O'Donnell in Oh Brother, Where Art Thou?
People are often surprised to learn that the process of purchasing land is more complicated than purchasing a house. They're also surprised to learn that one can spend a significant amount of money during the due diligence/inspection period on a land purchase. But both statements are true. 
People want to buy land for different reasons. Some want to hunt on their own property, some want land to increase privacy, and there are plenty of other reasons people want to buy land. I want to address buying land with the intention of building a home because there are some significant things to consider when buying for that purpose. 
This may seem strange, but I'd recommend you have your builder selected and a relationship developed before you begin your land search. Prior to making an offer on land, you will want to consult with your builder regarding the buildability of the property. A builder's knowledge and experience are invaluable at this stage in the game. You don't want to be in a position of finding the "perfect" piece of property and then having to scramble to find a builder to assess if it works for your desired home.
Septic Considerations
If the land you fall in love with is not on municipal utilities, prior to purchasing, during the due diligence period, you need to obtain a septic permit from the health department. The exception, of course, is if the health department has a current permit on file. You want to know you will be able to put a septic system on this land because without a septic system, you cannot build a house.
The septic permit process is layered and complex. To apply for the permit, you will need to outline the house site and the driveway. The health department will not review for permitting if the irons are not marked. Hence, a surveyor will need to tag the irons. If the irons are apparent and already well marked, you may be able to proceed, but it's important to confirm with the health department. 
The health department will require a percolation test, commonly called a perc test, to see how quickly water drains through the soil. This is to ensure wastewater can drain away properly. The result of the perc test determines if a septic system is possible and, if so, how many bedrooms it is suitable for. Most of my clients hire a contractor with a backhoe to facilitate the entire perc test process. In my experience, this is a good service to engage. Another option is hiring a soil scientist, but this is a costlier choice.
Some lots will never be approved for a septic system. There is a 100-feet minimum required between the drain field/tank and the well. In a subdivision with small lots, a lot could possibly never qualify for a septic system. The well must be 100 feet from the neighbor's septic and your septic. On a small lot, this could leave too little room to navigate for a well. 
Ideally, you will find land that already has a septic permit. Sometimes you will hear about land being "perked" and that means it is already approved for a septic system. (If you are wanting to sell some land, this may be a very beneficial selling feature). 
Water Source
Prior to purchasing land, you need to know its water source. Is there a shared well agreement in place? If so, you need to know where the well is located and how many share the well. I recommend talking to neighbors to learn their opinion of the adequacy of the well. Even if your piece of property has a "right" to that well, you will want to know beforehand if your pressure is going to be vastly less than desired. 
If your water source is going to be a private well, that presents different considerations. The well location will need to be marked which is tricky if the septic hasn't yet been approved. And remember the 100-feet minimum required between the drain field/tank and the well mentioned above.
A less common, but viable water source option is asking a neighbor on a private well if they'd be willing to share their well for pay. If this option gets some traction, it's imperative that an attorney create legal documents for your protection.
Some communities have opted for water provision from private water companies. In a couple local cases, the water companies are at their maximum and cannot accommodate a new build. So, you see, this is an example of a critical piece of information you would want uncovered during the due diligence phase. 
Subdivision Considerations
If your intent is to build a short-term rental, you will need to ensure the subdivision allows them. You will want to know all the restrictions and read the community minutes. This will help you get a feel for the mood of the community also, which can be very enlightening.
Important Miscellaneous Considerations
There are so many things to consider when buying land for the purpose of building, each of which is worthy of its own post. A few of those are:
Are utilities already there? Are the powerlines underground or above? You'll need to have a conversation with the utility company about what is already in place and what is needed.

Is there access to the lot? If so, where? Do you need an easement to get there? Is there a shared drive? 

What are the setbacks required? 

Are there building restrictions?

The county requires inspection permits for building. You will want to know all the rules and regulations required by the county.
After a long stretch of having very slow land sales, land is definitely making a comeback. There are currently close to 2000 active land listings on the MLS. Sometimes though, with all the limitations and restrictions, it seems finding the right lot is akin to finding a needle in the haystack. But once you find the land that makes your heart sing, jumping through these due diligence hurdles successfully unlocks the possibility of soon enjoying your new dream home. Now that's exciting!