Buyer's Agent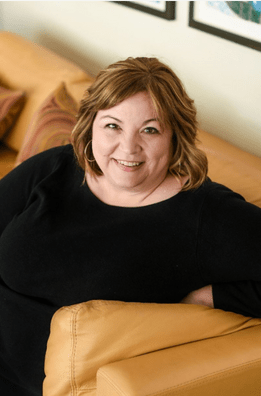 Being a buyer's agent is fun no matter if the client is a first-time buyer, an experienced investor, or somewhere in the middle. Beyond the nuts and bolts of practical agent work, it's exciting to assist the first timer on an emotional level by reassuring, guiding, managing expectations, and best of all, celebrating the joy of their first home purchase. How sweet that is! 
On the other end of the spectrum are investors. Investors often have financial goals they wish to obtain through a new property. "The thrill of the hunt" comes to mind when I consider what makes working with investors rewarding. I enjoy learning from them and the success of helping them find a property that meets their investment goals. 
When I first started working in real estate in the late 90's, "buyer's agent" hadn't quite become a thing in the south and east. Back then, a buyer could spend days with a seller's agent thinking this person was their agent. They might have disclosed their motivation, how much money they had or didn't have, and how much they would or wouldn't pay for a house. That's exactly what happened to me. After looking at houses and having multiple personal conversations with the agent, when we were ready to make the deal happen, "my agent" said, "Just so you know, I'm working for the seller." Wait. What? I felt duped and confused. How could she, my new friend and agent, be representing houses she didn't list? How could she be working for the seller when I'd trustingly divulged so much private information? I hadn't yet obtained my real estate license, but I knew my situation was not okay.
The root of buyer's agency originated when similar circumstances to mine propelled a buyer to sue for misrepresentation. Through trial and error, review by individual state real estate commissions and the legal system, buyer's agency is now common. North Carolina has a relatively streamlined system for creating buyer's agency. It begins with an excellent question-and-answer brochure called Working with Real Estate Agents which starts the conversation about agency. Although I can work for you as a buyer's agent under an oral agreement, those terms must be in writing at the time of an offer. The seller generally pays the buyer's agent (that may change) via the MLS agreement or via a compensation agreement between the homeowner and agent, negotiated by the agent. 
As a buyer, think of your agent as your liaison, representing you with properties on the MLS, For Sale by Owner properties, foreclosures, etc. With knowledge, skill, and research, she will compare properties for you. In our current market comparing properties is difficult because prices are higher than they have ever been. Sometimes property comparisons don't support the amount a buyer is willing to pay. That doesn't mean they shouldn't buy it, it just means they are paying an unprecedented price, a new high, so to speak. This is, of course, something the buyer should know. 
She will give you information on how the house has performed on the market in the past. You would want to know if a house sat on the market 1019 days in previous years if you are about to pay a through-the-roof price. This knowledge would lead you to investigate why it was on the market for so long. Perhaps the house has been updated or the road repaired, making the house more competitive. Or this knowledge might lead you to reconsider your offer or consider various market factors. Your agent will raise concerns about potential issues with the home, but a buyer must recognize their agent isn't an inspector or licensed contractor. 
Your agent will advise on zoning or covenants that might affect your interests. If, for example, you wish to use a home for a short-term rental, you will need a home with zoning that allows short-term rentals. 
She will advise and strategize for making the strongest offer possible for your budget. Once a property is under contract – a high achievement for the current market – her mastery of logistics will shine as she guides the process of securing and delivering due diligence and earnest funds, setting up inspections, engaging the attorney, lender, seller's agent, POA President, etc. 
I'm an absolute fan of solid buyer's agency and I'm proud of the work that my team and I do as buyer's agents. It's time intensive work where we spend numerous hours on the road previewing properties that might suit our clients. Then we spend hours showing properties that match the criteria our clients have given us, and then we engage in the rough and tumble of the offer and negotiation process. Once we have a deal in the works, we have a 75-count checklist that we resolve during the research process during due diligence. It's hard work, but there's nothing quite like the satisfaction of a job well done and a new friendship with a happy buyer. 
When you're ready to buy a house, seek out a productive, full-time, and dedicated buyer's agent. She is worth every penny!