Pasta & Pie Crust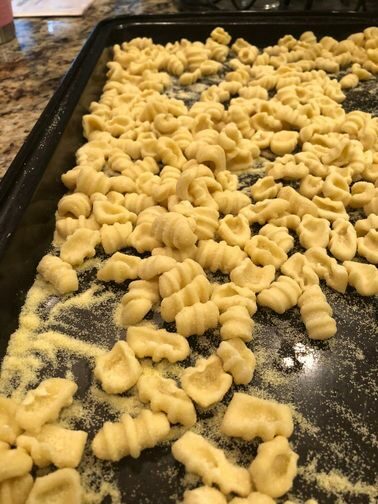 Although I am new to the world of real estate, one thing that has already become evident to me is the critical role relationship building plays. This is true for the agent/client relationship and for relationships formed with other agents, vendors, and community members. 
Relationships also play a role in our office culture, both professionally and personally. Early in my time with the Stacie Pineda Real Estate Group, Stacie and I bonded over a shared love of all things culinary. While she has more of a baking focus, mine – since studying abroad in Italy several years ago – leans more toward Italian and pasta. After taking a semester-long class on Italian Food and Culture while living in Florence, recreating recipes I learned there has become cathartic and reminiscent of some of the best times. Many free weekends find me obsessing over a pot of homemade Bolognese sauce for six hours at a time and covering my kitchen in flour while making homemade pasta or bread. 
After a busy weekend in the kitchen, Monday mornings in our office frequently begin with Stacie and me sharing photos and full recounts of what we accomplished in the kitchen over the weekend. 
What better to bond over than pie crust and pasta?