Riding in the Car with my Client, Patty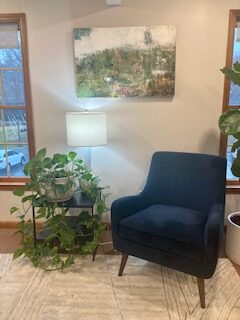 Remember back in the olden days, say pre-coronavirus, when realtors drove their clients around? Who imagined that there'd come a time when that would be a nostalgic memory? I miss it. I've had many great conversations with clients in my car. One client, Patty, gave me art lessons as we drove around looking at property. She probably didn't know that's what was going on, but it certainly had that affect. 
I married an artist, and we have artistic children. One has a master's degree in art history. Having been surrounded by artists for years, I've watched many a doodle become a frameable piece of art and I suspect I've been in more art museums than most. 
I can't draw. Living with and having raised artists, I know artists will not hear of it. "Everyone can learn to draw," I can hear them say. Nope, they are wrong. I cannot draw. I only know how to draw a 3-D box because I practiced by copying someone else's work over and over. I was proud when I learned if I draw a square and slant the right angle, then place a line perpendicular to the slanted line, it could look like the side of a house. Learning this was no small feat.
Many years ago, while showing property to my artistic client Patty, I enjoyed hearing her muse aloud where she would do her painting in each house if she were to buy it. I had recently visited the Victoria Pinney Gallery and Carole Bonner studios in Asheville and greatly admired their abstract work. Appreciating how Patty thought when she viewed houses and having just recently realized how much I enjoyed abstract art, I presented a question to Patty. "If I can't draw, have no art training, have only recently learned the difference between opaque and transparent paint, can I learn to put paint on a board?" 
"Absolutely," she assured me. She gave me pointers on getting started, encouraged me in what to think about while I was painting, and offered ideas about the different directions I could go. She spoke softly and used her hands as if she were painting a picture in her mind.
I bought a book, some paint, some brushes, a 4′ X 6′ canvas (nothing halfway for me) and went about spreading paint. I read, watched videos, and copied paintings over and over. I became a painter. My paintings are abstract, (remember, I can't draw) but each of my abstract paintings tells a story or shares a memory. Painting is my therapy; I experience healing as I paint. 
I painted this black and white one shortly after both of my parents died. For the first time in my life, I was dealing with depression. Even now, I still feel a degree of sadness when I look at it, but nothing like when I was painting it. 
I have learned that I don't have to be an expert at painting to enjoy it. I'm dedicated to learning, improving, practicing, and then practicing some more. I'm learning to be true to what I love, enjoy the fluidity, color, expression, and the story even if no one else can appreciate the story.  
That simple conversation with Patty gave me what I needed to start painting. I'm a simple, crude, untrained painter, but a painter I am!