What is the Due Diligence Period?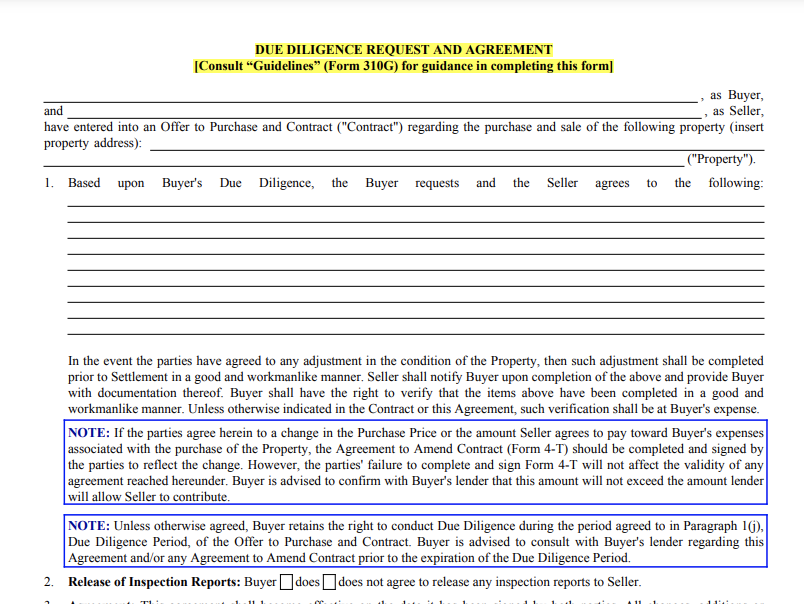 In a recent post, I wrote about due diligence and earnest money in relation to the property offer. But what is a due diligence period and what do you do during this period? Well, the timeframe is negotiable between buyers and sellers, and it is determined at the time the contract is executed. There's a whole lot that must get done in that period and that's what I want to talk about today.  
So, what happens during the due diligence period? A lot.
Financing. This includes getting the buyer and the house underwritten. This is where the lender assesses the buyer's credentials (earnings, assets, liabilities, etc.) to ensure they can afford the mortgage. The property is also underwritten to determine its value.
Inspections. The due diligence period is when the buyer finds out everything that can possibly be known about the property. This is where inspections come in. The buyer might consider getting a general inspection on the home, a radon inspection, a pest inspection, and a septic inspection.
Survey. A survey will show the boundaries of the property, but it will also show improvements that have been made and if there are encroachments, setbacks, and/or easements on the property. It will also tell you if that shed near the rear of the property is yours or the neighbors.
Zoning Research. If you are buying a home with the intention of renting out the basement, you need to make sure subdivision bylaws permit it. Or perhaps you plan to have a home business of some sort. A little bit of zoning research during the due diligence period could save you a heap of trouble in the future.
Water Supply. How much water does the well produce? Is it sufficient? How many people are sharing the well? These are questions that you want answers to before you purchase a property.
Camera Pipe Inspection. Even if you are connected to public utilities, the homeowner is still responsible for the septic and sewer line from the house connection to the public hookup. A camera inspection of these pipes might be beneficial.
So, you see, the due diligence period is a time to research and ask lots of questions. If the above sounds a bit overwhelming, I can assure you that with a well-trained, experienced, productive, and full-time agent, it's not. It's my job to help you know your options for inspections, research, and discovery! While I am not an expert in all the above things, I can certainly point you to one.